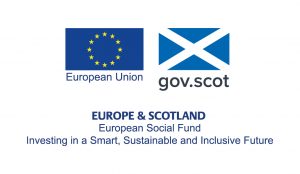 The RiteOn project is delivered across East & Midlothian and Edinburgh by Jessie D'Cunha and Stuart Inglis.
"I am dedicated to supporting young people in their transition into adulthood. Young people need to be provided with the tools to develop both social and employability skills in order to become confident and motivated employees – the WorkingRite programme does this. I am passionate about supporting our next generation, and enjoy having a positive influence on young people by motivating them – and having a fun sense of humour!"
The Project will provide 30 young people in their mid to late teens with a unique intervention, supporting them away from crime and into positive young adulthoods, with an induction phase of six weeks followed by a mentored work placement for six months. Young people are referred via several youth organisations across Edinburgh and the Lothians, including the Bridges Project, Clovenstone Community Centre, Cyrenians and Venture Scotland.
The RiteOn Project is an 18-month project, with significant funding being granted through the Social Economy Growth Fund (SEGF). This fund, in partnership with the Scottish Government, is aimed at supporting young people identified as having a significantly high need, including those who are care leavers, those at risk of offending and those who have offended and have been either charged or incarcerated. Match funding has also been provided through a Scottish Children's Lottery: Chance to Succeed grant.
For more information about getting involved in the RiteOn project contact one of the team:
Jessie or call her on 07388 990175
Stuart or call him on 07741 903719