Debunking the Hype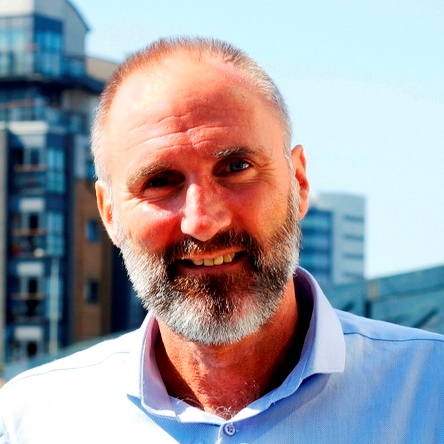 Let's start planning for the next stage right NOW. The 12 to 18 months post lockdown will be a challenging time for many of us and absolutely crucial to the burgeoning future of our young people. Reflection on, and action towards a positive approach to ensure that this unfolds successfully, are essential for our staff and our trainees.
Navigate the positive route
There has been a barrage of gloomy reports predicting with certainty and authority the negative impact of the pandemic on certain sectors of society; notably with regard to the prospects of the young. Whilst there is the indisputable weight of research and historical precedent to support these reports, we at WorkingRite refuse to accept the inevitability of such an outcome and will navigate our own positive route through these turbulent times.
This youthful segment of society is ill-advisedly and prematurely being referred to as "Generation Covid-19". The connotations of this are both restrictive and profoundly unhelpful. It is no doubt a very real proposition that the job market will be saturated with more experienced workers laid low by pandemic-related job loss. Indeed, the Institute of Student Employers published a report last week estimating that entry-level jobs will fall this year by nearly a quarter, with a 40% drop in internships.
Other estimates suggest youth unemployment will rise to a possible two million. Should this prove to be accurate, the pandemic will be responsible for dramatically affecting the young who will find the rug brutally pulled out from them as they take their first tentative steps into the world of work, training or education. All of this to a possible backdrop of the worst recession in living memory which will affect those around them too.
It is our firm belief that none of this should be mutely accepted. Young people must not assume that the jobs' market is dead. History tells us positive tales too, of employers still recruiting and vacancies unfilled. They must not disengage or give up hope as to do this would only hinder their prospects further when the job market recovers, as it surely will.
Invest in the future
It is now more important than ever to focus on the positive, invest in the future and move purposefully towards the light that flickers resiliently at the end of this very dark tunnel.
Our young people have proved themselves during this lockdown. Despite most of them being regarded as on the edge of society they have worked determinedly with our staff to demonstrate what they CAN do. They have shown their resilience, their worth and an energy which others have underestimated in the past. Given that the majority have had significant competing priorities which often trumped formal education, in the last eight weeks they have achieved a great deal. To-date they have attained an average of four certificated awards each, all specific to their personal working ambitions, whilst also writing and bolstering the content of their CVs.
Harness the energy
These are not young people who should be overlooked. I urge small and medium businesses, in their determination to bounce back after lock-down, to harness the energy and latent talents of these young people and offer them an active role in rebuilding Scotland's economy.
For more information about how we are working to support young people during the Coronavirus pandemic, please email or call us on 0131 553 9395.
PREVIOUS BLOG – "Calming the Chaos" – 25th April 2020
Five weeks after the start of the lockdown in Scotland, Dennis Murphy, our Chief Executive Officer reflects on how the charity has remained calm in the chaos, and how together we are leading the organisation towards our 'new normal'.
Looking after ourselves – and others
Just like everyone else, we were bowled over by the tsunami of changes that crashed over us courtesy of Corona Virus. Bowled over maybe, but quick to get on our feet again and address the 'new normal'.
Fortunately, our staff are comfortable with change: using learning and imagination to convert to a more virtual approach. We as an organisation know that chaos frequently descends and can be long-lasting. We know how to pace ourselves. We know that right now a radically different way of operating is needed.
Our first, and arguably most critical phase, was the realisation that we needed to look both at and after ourselves in order to then provide continuing support for others. In so doing we have achieved a more comprehensive understanding of our people, our charity and the intrinsic strengths within. Moreover, we have a clearer picture of areas that would benefit from development; now and in the future.
The strengths of our partnerships
Our next move was to look at ways in which we could contribute to the real and emergent needs of the nation. As a charity focused on disadvantaged and disregarded youth, these were not new needs: they have long been our concern but have been brought to prominence by new circumstances.
Food, shelter and well-being must be prioritised and, thanks to the splendid partnerships we've nurtured in recent years (Street Soccer Scotland; DRC Youth Project: Centrestage and Cyrenians), we have been able to stand side-by-side with our young people in this time of uncertainty and crisis, offering support in a variety of ways whilst continuing to prepare them for their future.
Preparing for the new normal
Our place is in supporting our young people, their families and our placement-providers; maintaining positivity and keeping stress and anxiety levels down. Giving our young people a competitive chance in what may be a restricted job market is crucial and requires a sustained programme of coaching adapted to current circumstances. Broader, whole family well-being is of paramount importance: we are helping in whatever ways we can to cultivate and sustain this. Our placement-providers are affected too, and we are providing both practical and moral support to facilitate the swift regeneration of our wider community.
He who Hesitates
To do our bit, we needed to change and act quickly. We have had to embrace chaos and the challenge of a more virtual way of working. We have looked closely and honestly at ourselves: strengthening areas of weakness, developing a fresh approach and accepting the inevitability of a new normal – perhaps the old normal was actually the problem?
As CEO, I am extremely proud to say that all the staff at WorkingRite have thrown themselves with energy, enthusiasm and imagination into the creation of our new normal and I know they will continue to grow and adapt in order to ensure the positive future of us all.